My Blog
Posts for: September, 2018
By Sean M. Flynn, DMD, LLC
September 20, 2018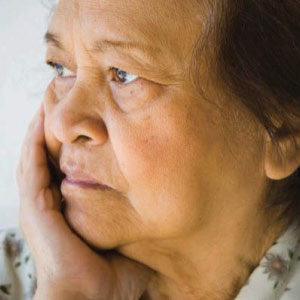 If you have periodontal (gum) disease, you've no doubt experienced red and swollen gums. If, however, you notice an especially inflamed area next to a tooth, you may have developed a gum abscess.
An abscess is a pus-filled sac that develops as a result of chronic (long-standing) gum disease, an infection caused by bacterial plaque that's built up on tooth surfaces from inadequate oral hygiene or from a foreign body (food debris) getting stuck below the gums. The abscess, which typically develops between the tooth and gums, may be accompanied by pain but not always (the affected tooth may also be tender to bite on). Abscesses may grow larger, precipitated by stress or by a general infection like a common cold, and then abate for a time.
As with other abscesses in the body, a gum abscess is treated by relieving the pressure (after numbing the area with local anesthesia) and allowing it to drain. This is often followed by cleaning any infected root surfaces of bacterial plaque and then irrigating the area with a saline and/or antibacterial solution. We may also prescribe antibiotics afterward and some form of pain control (usually a non-steroidal anti-inflammatory drug like ibuprofen) to help with discomfort.
Although the results of this procedure can be dramatic, it's just the first step in treating the overall gum disease. After a few days of healing, we continue with a complete examination and recommend further treatment, usually starting with removing bacterial plaque and calculus (hardened plaque deposits), the underlying cause for the infection and inflammation, from all tooth and gum surfaces. This may take several sessions before we begin seeing the gum tissues return to a healthier state.
The key to preventing an abscess recurrence (or any symptom of gum disease) is to remove plaque everyday through proper brushing and flossing, and visiting us twice a year (or more if you've developed chronic gum disease) for cleanings and checkups. Doing so will raise your chances of avoiding an uncomfortable and often painful gum abscess in the future.
If you would like more information on gum abscesses, please contact us or schedule an appointment for a consultation. You can also learn more about this topic by reading the Dear Doctor magazine article "Periodontal (Gum) Abscesses."
By Sean M. Flynn, DMD, LLC
September 10, 2018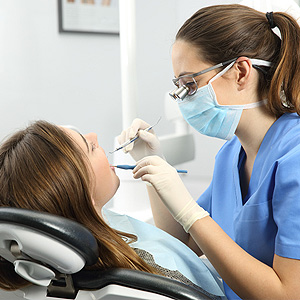 When things get unpleasant in your mouth, it's most often related to some underlying cause. In fact, the discomfort you're feeling is often a call to action to have it checked and treated.
The American Dental Association recently surveyed approximately 15,000 U.S. adults about their oral problems. If you have any of the top 3 problems found in this survey, it could be a "warning bell" sounding in your mouth right now.
Here, then, are the top 3 dental problems in America, what they mean and what you should do about them.
#3: Tooth Pain. About a third of respondents (more among those younger or from lower-income households) indicated pain as a problem. As a warning sign of something wrong, tooth pain could be telling you that you have a decayed tooth, a gum abscess or something similar. The best thing to do is get a checkup as soon as possible. It's unlikely that whatever is causing the pain will go away on its own and procrastination could make ultimate treatment more complex and difficult.
#2: Difficulty Biting. A slightly higher number of people named difficulty chewing and biting as their main oral problem. As with tooth pain, chewing difficulty causes could be many: cracked, loose or decayed teeth, ill-fitted dentures, or a jaw joint disorder (TMD). Again, if it hurts to chew or bite, see a dentist. Besides the underlying problem, chewing difficulties could also affect the quality of your nutrition.
#1: Dry Mouth. Chronic dry mouth garnered the highest response in the survey, especially among older adults. This is more serious than the occasional "cotton mouth" feeling we all experience—with chronic dry mouth the salivary glands aren't producing enough saliva to neutralize mouth acid or fight disease, thus increasing your risk for tooth decay or periodontal (gum) disease. It's most likely caused by medications or systemic conditions, so talk with your dentist or physician about boosting saliva flow.
If you would like more information on comprehensive dental care, please contact us or schedule an appointment for a consultation.