My Blog
Posts for: April, 2018
By Sean M. Flynn, DMD, LLC
April 22, 2018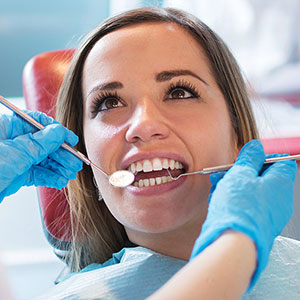 If you suspect you have periodontal (gum) disease, it's important to get a correct diagnosis and begin treatment as soon as possible. The sooner you begin treatment the better the long-term outcome.
Gum disease is a bacterial infection that's most often triggered by plaque, a thin film of food particles on tooth surfaces. Plaque buildup most often occurs when a person doesn't practice effective oral hygiene: daily brushing and flossing and professional cleanings at least twice a year.
The most common type of gum disease, gingivitis, can begin within days of not brushing and flossing. It won't always show itself, but you can have symptoms like swollen, red or bleeding gums, as well as bad taste and breath. You could also develop painful abscesses, which are localized pockets of infection within the gums.
If we don't stop the disease it will eventually weaken the gum attachment to the teeth, bone loss will occur and form deep pockets of infection between the teeth and bone. There's only one way to stop it: remove the offending plaque from all tooth surfaces, particularly below the gum line.
We usually remove plaque and calculus (hardened plaque deposits) manually with special hand instruments called scalers. If the plaque and calculus have extended deeper, we may need to perform another procedure called root planing in which we shave or "plane" the plaque and calculus (tartar) from the root surfaces.
In many cases of early gum disease, your family dentist can perform plaque removal. If, however, your gum disease is more extensive, they may refer you to a periodontist, a specialist in the treatment and care of gums. Periodontists are trained and experienced in treating a full range of gum infections with advanced techniques, including gum surgery.
You can also see a periodontist on your own for treatment or for a second opinion — you don't necessarily need a referral order. If you have a systemic disease like diabetes it's highly advisable you see a periodontist first if you suspect gum disease.
If you think you might have gum disease, don't wait: the longer you do the more advanced and destructive the disease can become. Getting an early start on treatment is the best way to keep the treatment simple and keep gum disease from causing major harm to your teeth and gums.
If you would like more information on the diagnosis and treatment of gum disease, please contact us or schedule an appointment for a consultation. You can also learn more about this topic by reading the Dear Doctor magazine article "When to See a Periodontist."
By Sean M. Flynn, DMD, LLC
April 12, 2018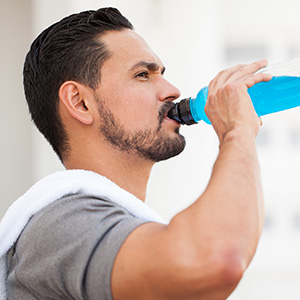 In the sports world, athletes are always looking for an edge. And it's not just college or professional sports—even Little Leaguers are focused on enhancing their performance.
That's why sports and energy drinks have rocketed in popularity. With marketing pitches promising to increase stamina or replace lost nutrients from strenuous workouts, it's not unusual to find these beverages in sports bags or the team water cooler.
But there's a downside to them regarding your dental health—they're often high in sugar and acidity. Both drink types could increase your risk of tooth decay or periodontal (gum) disease over time.
Sugar is a primary food source for the bacteria that can trigger a gum infection. They also produce acid, which at high levels can erode tooth enamel and lead to tooth decay. The risk for enamel erosion also increases with the drink's acidity.
You can lessen your risk of these unpleasant outcomes by restricting your consumption of these beverages. In fact, unless your sports activity is highly strenuous for long periods, your best hydration choice is usually water.
But if you do drink a sports or energy drink for an extra lift, be sure to take these precautions for the sake of your teeth:
Try to drink them only at mealtimes. Continually sipping on these drinks between meals never gives your saliva a chance to neutralize mouth acid. Reserving acidic foods and beverages for mealtimes will allow saliva to catch up until the next meal.
Rinse with water after your drink. Water usually has a neutral pH. This can help dilute mouth acid and reduce the mouth's overall acidity.
Don't brush right after drinking or eating. Increased acid that can occur right after drinking or eating can immediately soften tooth enamel, but saliva can neutralize and help restore minerals to tooth enamel within an hour. Brushing during this period could remove tiny bits of the enamel's minerals.
Taking these precautions will help keep sports or energy drinks from eroding your tooth enamel. Once it's gone, you won't be able to get it back.
If you would like more information on protecting your tooth enamel, please contact us or schedule an appointment for a consultation. You can also learn more about this topic by reading the Dear Doctor magazine article "Think Before You Drink: Sports and Energy Beverages Bathe Teeth in Erosive Acids."