My Blog
Posts for: April, 2015
By Sean M. Flynn, DMD, LLC
April 29, 2015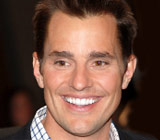 Can having a great smile help land you a high-level business position, a TV show, and a bride? Maybe — at least if you go by the example of Bill Rancic.
The 42-year-old Chicago native is well known as the first winner of NBC-TV's The Apprentice, a reality show where contestants vied for a job with Donald Trump's organization. Shortly after his selection as Trump's newest hire, Rancic met his future wife, Giuliana, when she interviewed him for E! News. Flash forward a few years, and the couple is now hosting their own reality TV show on Style network.
So how much has Bill's winning smile helped?
"I think a great smile says a lot about a person — especially in our professions," Bill recently said in an interview with Dear Doctor magazine. He also mentioned that having a few cosmetic dental treatments helped him close the deal.
As a child, Bill wore braces to correct an overbite. For both kids and adults, orthodontic treatment is often the first step toward getting the smile of your dreams. The practice of orthodontics has changed dramatically in the past 20 years and there are now a number of choices available in lieu of traditional metal braces.
Not Your Father's Braces
For those who need to maintain a "professional" image, tooth-colored braces offer a less noticeable way to straighten your teeth. Lingual braces are another option that's suitable in some situations. These are truly invisible: bonded on the tongue side of the teeth, they can't be seen from the front.
Or, you may be able to forego braces altogether and use a series of clear plastic aligners to gradually bring your teeth into alignment. Not only are these difficult to notice, but they can be completely removed for short periods of time — at important board meetings, for example.
Red-Carpet Tooth Whitening
More recently, Rancic had tooth whitening treatments. Depending on the degree of lightening needed, these can range from custom-fitted bleaching trays that you wear at home under the supervision of a dentist, to in-office whitening treatments that work in far less time. Both can be effective in lightening your teeth by six shades or more.
But if you need the ultimate in whitening, veneers may be the best option. These are fingernail-thin coatings, made of pearly-white porcelain or composite material, that are placed directly on the tooth surfaces. Realistic and durable, they can provide a "Hollywood white" smile that's ready for the red carpet.
Did Bill's cosmetic dental work really improve his life? We can't say for sure — but as his wife Giuliana recently told Dear Doctor, "First impressions are very important, and having a beautiful smile will help anyone make a great impact on others." So perhaps it worked on her!
If you would like more information on how cosmetic dental treatments can improve your smile, please contact us or schedule an appointment for a consultation. You can learn more about this topic in the Dear Doctor magazine articles "The Magic of Orthodontics" and "Important Teeth Whitening Questions Answered."
By Sean M. Flynn, DMD, LLC
April 14, 2015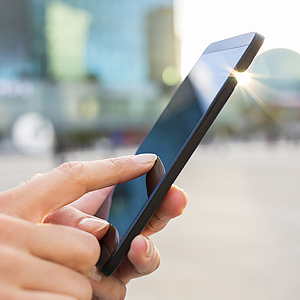 If you're the kind of person who can't do without a smart phone, you've probably heard the expression "There's an app for that!" These nifty little programs let you get directions, check the weather, watch stock prices… even optimize your sleep patterns and make high-pitched dog whistles. And shortly, you'll be able to check how well you've been brushing your teeth.
News reports have mentioned a soon-to-be-available toothbrush that will interface with an app on your smart phone. The brush has sensors that record how much time you spend brushing, whether you reach all parts of your mouth, and whether you brush correctly (with up and down motions, not just side to side). It charts your oral hygiene habits, scores your brushing technique — and, if you allow it, shares information about how well (or poorly) you're doing with your family, friends… even your dentist.
So do you need to run out and buy one of these gizmos as soon as they're available? Of course not! However, anything that encourages you to take better care of your oral hygiene can't hurt. A wise dentist once said: The important thing is not the brush, but the hand that holds it.
If you're a "gadget person," you may be intrigued by the device's high-tech design, and the fact that it interfaces with your phone. Plus, maybe the idea of compiling (and sharing) your brushing record has a certain appeal. On the other hand, you might prefer a sleek, light electric brush that doesn't keep track of your movements. Or maybe the simplest brush of all — a manual one, with soft bristles and a comfortable handle — works best for you.
The most important thing is that you regularly practice good oral hygiene: Brush twice a day, for two minutes each time, and floss once a day. Use whichever brush is best for you, and be sure to change it every three months, or when the bristles get stiff. Stay away from sugary snacks between meals (they contribute to decay by keeping your teeth bathed in acidic byproducts). Don't use tobacco in any form, or chew on things that don't belong in your mouth. And remember to come in for regular exams and professional cleanings. If an app helps you do these things — we're all for it.
If you would like to learn more about maintaining good oral hygiene, please contact us or schedule an appointment for a consultation. For more information, see the Dear Doctor magazine article "Top 10 Oral Health Tips For Children."